VoxelMap for Minecraft 1.12.2/1.11.2/1.10.2/1.9.4 Download
Advertisement
VoxelMap 1.12.2/1.11.2/1.10.2/1.9.4 for Minecraft is a Minimap tool. The mod will give you the luxury to compress your Minecraft world and visualize it in a small box. The tool is relatively similar to the earlier available Rei's Minimap tool and Zan's Minimap but it has quite extra ordinary features which were never seen before.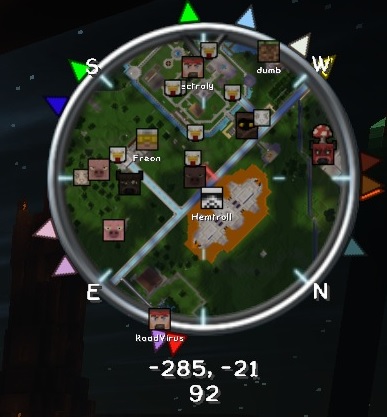 VoxelMap advances its features towards the zooming in the map as well as the scroll-able option. The mod itself provides accessibility to manage way points in it.
Features:
Scrollable option in the Minimap itself.
Easily Zoom-able world map with the short key of "M".
Like any other minimap you can click on it and hover the mouse on it.
Just use mousewheel to zoom in it.
Manage your way points with "Right Click".
You can easily view the whole Single Player World, but you can only visit the multiplayer world, where you have explored earlier.
How to Install VoxelMap 1.12.2/1.11.2/1.10.2/1.9.4:
Requires Liteloader.
Check the liteloader thread"Development builds are available from the Jenkins build server".
There's a beta build of Liteloader for 1.8 there put the voxelmap .litemod file in your minecraft /mods folder
launch Minecraft with the liteloader profile.
Voxel Map 1.12.2/1.11.2/1.10.2/1.9.4:
For Minecraft 1.12.2
| | |
| --- | --- |
| Release Date: | 10th June, 2018 |
| Version | 1.7.1 |
| File Size: | 609.08 KB |
| Supported version: | Minecraft 1.12.2 |
| Author: | MamiyaOtaru |
| Download (Direct):  | Voxel-maptemod |
Updated Summary
We are aware of the fact the fans are anxiously waiting for the updates for VoxelMap and more other mods as well. The Mod took few weeks or so to update to its latest version. For that matter you have to keep your calm and the updates will be available only if its released.
Similar Mods to VoxelMap: 
Source: here