Wireless Redstone CBE Mod for Minecraft
Advertisement
Wireless Redstone CBE 1.11.2/1.10.2 for Minecraft. First of all this mod is the continuation of one of the finest mods called Wireless Redstone. In simple words it is the rebirth of that masterpiece. Now coming on to the functionality of this mod. It permits you to transfer redstone state wirelessly.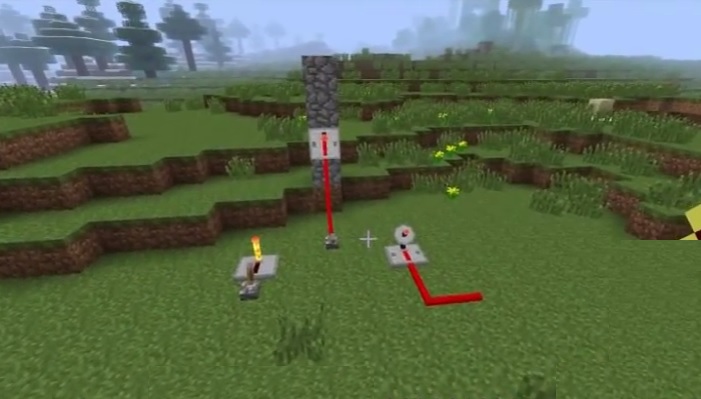 Furthermore it has many features such as lancdscapes, saves and putting a mark to remember spot. Moreover there are several features which are currently in the pipeline and coming in next version. So have fun using this tool and please let us know what you think.
Wireless Redstone CBE Download
For Minecraft 1.10.2
| | |
| --- | --- |
| Release Date: | 2nd March, 2017 |
| Version | 2.0.0.18 |
| File Size: | 340.49 KB |
| Supported version: | Minecraft 1.10.2 |
| Author: | covers1624 |
| Download (Direct):  | Wire-less-Redstone-CBE.jar |
Wireless Redstone CBE Install Guide
To get the Wireless Redstone CBE up and running, download and run Minecraft Forge installer for your game version. It is a mandatory step as this mod uses Forge API files in order to function.
Download Wireless Redstone CBE.jar from the link above, keep it for a while. Do not try to extract the mod files.
Now open the mods directory
For Mac:
Click "Go" on the OS X menu bar and then click "Go to Folder."
Type "~/Library/Application Support/minecraft" and then click "Go."
For PC:
Press WindowsKey+R, type %appdata%/.minecraft and press Enter.
Now access mods folder and copy/move the mod file that you download earlier.
Now Start Minecraft Launcher, click Edit Profile and select Forge profile. Start the game, you will see a "mods" menu which will show you a list of added mods.
Create a new world and enjoy your modded Minecraft.
There has been few key points on which we were working. One of them is ensuring that a player will get the most secure content with any irritating advertisements. Second of them is the legit mods which were released officially by the developers and we make sure that we mention their name and the source as well. Thirdly we always try to improve with the passage of time and thats why we need your precious suggestions in order to improve ourself. So please share you thoughts through comment box and don't forget to comeback here to check the latest updates of Minecraft.