MaterialDetector Mod 1.10.2/1.9.4/1.9 – Search in game materials
Advertisement
MaterialDetector Mod 1.10.2/1.9.4 is sophisticated technique to search materials in the game. Some suggest that it is a cruel way to search items but in other opinion it is time saving technique. Basically through this modification you can easily detect the materials which are available on your surroundings. It will provide an indication through a small minimap and the materials can be distinguish through their colors.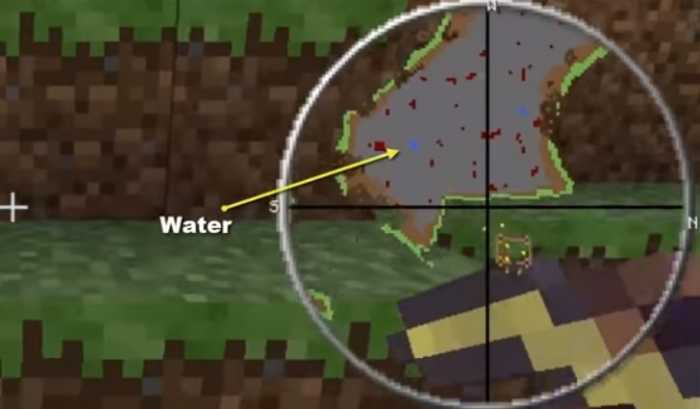 Similarly the visibility have limited access area. They can only view the blocks which are two blocks deep and two blocks above. Sometimes you can find different things in search of different items. You should also remain optimistic about the search. The mod is a light weight and easy to use tool which bring an enormous amount of fun. So have fun using this tool.
MaterialDetector Mod 1.10.2/1.9.4/1.9 Minecraft Download
For Minecraft 1.10.2 and 1.9.4 – Please be patient. Available after release.
For Minecraft 1.9
Release Date:
26th March, 2016
Version
1.9
File Size:
 119 KB
Supported version:
Minecraft 1.9
Author:
Ellian
Download  (Mod – Direct):

Download  (MCforum):

Material-detector-mod-.jar
How to use Mod MaterialDetector Mod 1.10.2/1.9.4/1.9
First you have to keep backup of Minecraft folder (in order to prevent the hassle from restoring corrupted files).
Secondly install the required version of Minecraft Forge API or the latest one which is compatible with mod.
Thirdly download the mod file from above.
After that open Start Menu and type %appdata%/.minecraft
Now open mods folder and put the downloaded file into it.
Lastly Start Minecraft with forge profile and enjoy every second of playing your favorite game.
The mods are available right here are purely from the developers itself. We always take real good care of the source as well. Its our humble request to please inform the MinecraftYard team, if you find any broken or not working link. We will make sure that its fixed within few hours. Additionally we don't provide fake links or disguise the fans.