Forge API for Minecraft 1.12.2/1.11.2/1.10.2 Minecraft Download
Advertisement
Forge API 1.12.2/1.11.2/1.10.2 for Minecraft is basically a modification engine for Minecraft which contains database of important files that help mod initialization and development.Minecraft Forge is an API which is highly praised by modding community and many developers are currently building their mods on it.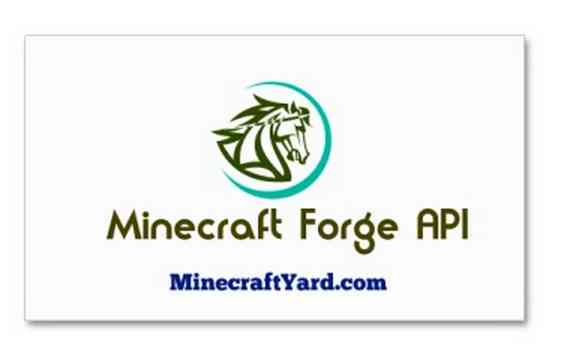 How to install Minecraft Forge API 1.12.2/1.11.2/1.10.2:
Download Minecraft Forge API newest version.
Now Double-click the Installer file. The exe file is for windows and .jar file is for other platforms. Make sure that you are selecting the right one.
Double-click it to start it. If you are having difficulty opening the .jar file, right-click it, select Open With, and then select "Java Platform SE binary".
Now you have to Select "Install client".
It will take few moments to install.
Start Minecraft. When the Launcher opens, click the Profile menu and select the "Forge" profile. This profile was created during installation.
Now Minecraft Forge API is installed into your Minecraft.
How to Install Forge API 1.12.2/1.11.2/1.10.2 Video:
Minecraft Forge API Recent Changelog:
Build:
LexManos: Bump Forge version in prep for release.
Minecraft Forge API 1.12.2/1.11.2/1.10.2
For Minecraft 1.12.2
Release Date:
24th May, 2018
Version
forge-1.12.2-14.23.3.2702 Recommended
File Size:
4.93 MB
Supported version:
Minecraft 1.12.2
Author:
 Cpw
For  Universal (Direct) :

For  Installer (Direct) :

 Forge-1.12.2-.jar
Updated Summary
 
We would like to clearly mention that we strictly follow the guidelines on which the legit content should be the first priority. As a gamer, we believe that fans should play games without having a risk of getting suspicious content. So guys if you find anything malicious right here then please let us know. We will take necessary action for that matter. Your suggestions is the key factor for us.
Source