Optifine Mod 1.14.4/1.13.2/1.12.2/1.11.2/1.10.2 Minecraft Download
Advertisement
OptiFine For Minecraft in terms of official version has been the most awaited tool. Community created mods, maps and other elements of customization has kept Minecraft alive for many years and will continue to do so until Microsoft does something stupid.  OptiFine mod gives new life to Minecraft in terms of performance, stability and visual effects.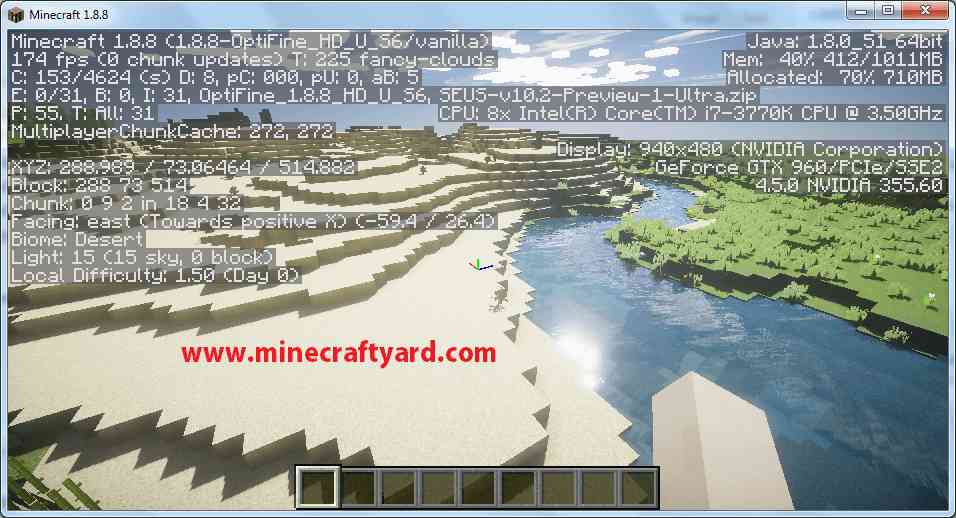 OptiFine Table of Contents:
I.    Introduction
II.  Features
III. Download
IV. Screenshots
V.   Installation Guide
I. Introduction of Optifine HD Mod:
OptiFine in simple words is a performance enhancement mod that increases Frames per second (FPS) rate of Minecraft on your Computer. Minecraft is based on an extremely popular programming language called Java. It is the reason we are able to enjoy building blocks on our beloved game.  Java is indeed a powerful tool for creating applications and games but in Minecraft it is not so stable. That is where OptiFine comes in. Minecraft, by default, does not have proper support for utilizing the modern hardware such as Video Cards and 64-bit processors.
Many people start wondering why an 8-bit style game takes too much resources? The answer is simple, it is not properly optimized. OptiFine does wonders when it comes to revamping the visuals, overall stability and making use of OpenGL and modern 3D graphics. It can multiply the the FPS rate of Minecraft by 2x and makes your in-game world more visually appealing and easy to the eyes.
II. Optifine Features
FPS Boost – Increases the frames-per-second rate in Minecraft by twice.
HD Texutres – Supports high-definition textures. You can install x256 or x512 resource packs without crashing Minecraft.
Variabel Render Distance – You can set your desired render distance based on your PC performance
Variable Smooth Lighting – You can make lighting smooth according to your preference.
V-Sync – Adds Vertical Sync support by utilizing GPU. Users with powerful video card can get more performance.
Advanced OpenGL – Better and tweaked OpenGL without any visible artifacts
Fog Control – Control the fog, mist and increase the visibility
Mipmaps – Smoothes the textures from far distance so it doesn't hurt your eyes during long sessions.
Anisotropic Filtering – Increased texture rendering
Antialiasing  – Removes sharp lines present in textures.
Better Grass – The grass looks even more real and transparent unlike vanilla
Better Snow – Snow now fully surrounds the terrain and objects
Clear Water – Water transparency is increased
Connected Texutres –  Textures look real and does not replicate.
Natural Textures – Grass, dirt and other textures look more natural
FPS Control – Stabilizes the fps rate
Sound Fix – No more laggy sound
Animations – You can customize animations for different blocks
Fast Resource Pack Switching – You can change reource pack without leaving the world.
Shaders – Brings High quality GLSL shaders in Minecraft using OpenGL
IV. Downloads
OptiFine by default comes in 3 different editions.
Ultra – For Computers with dedicated graphic cards for e.g. AMD R7 390, NVIDIA GTX 980
Standard – For Computers with built-in video cards for e.g. Intel HD Graphics
Light – For very old computers. For e.g. Pentium 4, Celeron.
Optifine 1.14.4/1.13.2/1.12.2/1.11.2
Optifine HD 1.14.4 Released
| | |
| --- | --- |
| Release Date: |  20th July, 2019 |
| Version | HD_U_F2 |
| File Size: |  2.52 MB |
| Supported version: | Minecraft 1.14.4 |
| Author: | Sp614x |
| Download (Direct): | Opti-fine 1.14.4.jar  |
Optifine HD 1.13.2 Released
| | |
| --- | --- |
| Release Date: |  14th February, 2019 |
| Version | HD_U_E6 |
| File Size: |  2.6 MB |
| Supported version: | Minecraft 1.13.2 |
| Author: | Sp614x |
| Download (Direct): | Opti-fine 1.13.2.jar  |
Optifine HD 1.12.2 Released
| | |
| --- | --- |
| Release Date: |  15th May, 2018 |
| Version | HD_U_D3 |
| File Size: |  2.27 MB |
| Supported version: | Minecraft 1.12.2 |
| Author: | Sp614x |
| Download (Direct): | Opti-fine 1.12.2.jar  |
Updated Summary
---
OptiFine Mod for Minecraft 1.14.4/1.13.2/1.12.2/1.11.2/1.10.2
This version is currently not supported as Minecraft Coder Pack (MCP) and Snapshots are still in development. Wait couple of weeks.
---
III. Optifine Screenshots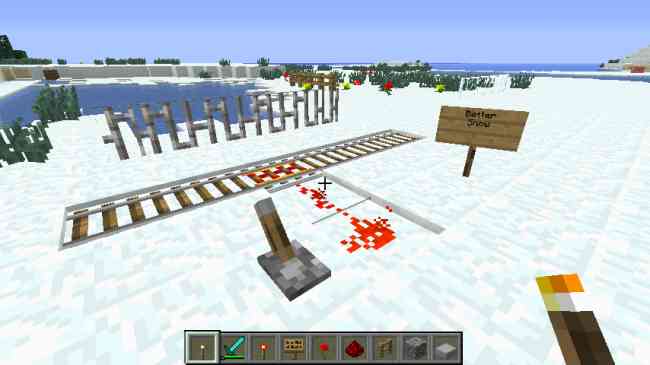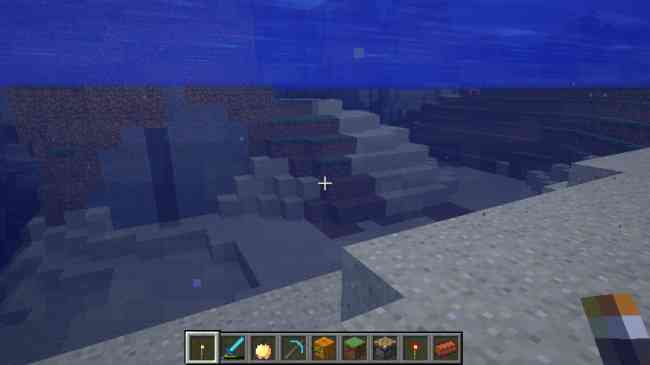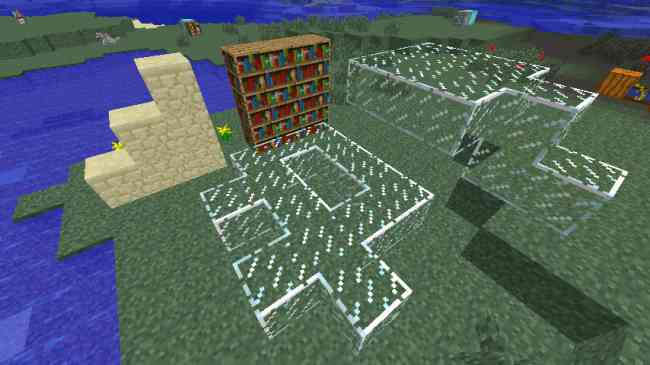 V. Optifine 1.14.4/1.13.2/1.12.2/1.11.2/1.10.2 Installation Guide
Optifine currently supports 2 methods for installation. With Minecraft Forge and without.
1. Direct Installation
Download the desired OptiFine installer from the link above.
Save the installer JAR file to an easily accessible location
Open the folder where you saved it, double click it to begin installation.
When the Setup starts, click "install"
Launch Minecraft and from profiles drop-down menu, select "OptiFine" and Start game.
2. Minecraft Forge Installation
Download and install the latest version of Minecraft Forge
Run the game once for the installation to complete
Open Minecraft installation directory, then go to "Mods" folder
Download the OptiFine jar file and move the file to Mods folder.
Launch Minecraft.