Weapon Case Loot Mod 1.10.2/1.9.4 Minecraft
Advertisement
Weapon Case Loot Mod 1.10.2 for Minecraft. To illustrate the functionality of this modification we should see the name because its hidden inside it. Basically this tool will introduce weapon cases which can be found inside dungeon along with strongholds and temples. When you will open loot case it will start shuffling of the swords in your inventory and it will depend on your luck which sword will come to you from chest. Additionally the legendary sword is most wanted one so try your luck on that.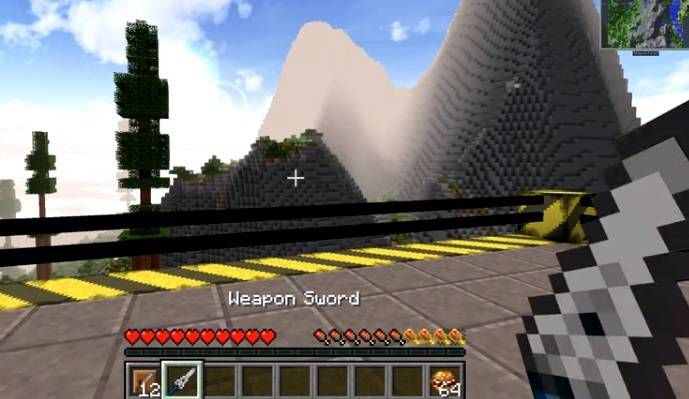 Interestingly this mod is relatively similar to famous game counter strike and works same to it as well. Moreover there are weapons that can be common, uncommon rare or legendary which contains different sort of attack damages. Most Noteworthy part is this tool is not craftable and easy to use. Also you can alter the values in the config file. In conclusion we will recommend you to have a look at it and let us know how you feel.
Weapon Case Loot Mod 1.10.2/1.9.4 Download:
For Minecraft 1.10.2
Release Date:
11th July, 2016
Version
4.0.1
File Size:
559.81 KB
Supported version:
Minecraft 1.10.2
Author:
 Winter_Grave
Download (Direct): 

Download  (Dev):

Weapon-Case-Loot.jar        
For Minecraft 1.9.4
Release Date:
1st July, 2016
Version
3.2.3
File Size:
559.35 KB
Supported version:
Minecraft 1.9.4
Author:
 Winter_Grave
Download (Direct): 

Download  (Dev):

Weapon-Case-Loot.jar        
Weapon Case Loot Mod Install Guide:
Start the version of Minecraft that you're going to install the mod for at least once.
Download Minecraft Forge
Download and run the recommended installer for the needed Minecraft version. This should create a new "forge" profile in your Minecraft client if this is first time using Forge. To change which Forge version to you'll have to edit the "forge" profile.
Start Minecraft with the "forge" profile at least once.
Now click the download button below, choose a version of the mod and download it. Wait 5 seconds and click "skip ad" in the top-right corner of the page.
Go to "C:/Users/YOUR USER/AppData/Roaming/.minecraft/mods" or to an equivalent on other OS' and put the jar file you've just downloaded there.
Start your minecraft client and log in using the "forge" profile.
Enjoy playing Minecraft with this modification and keep coming here.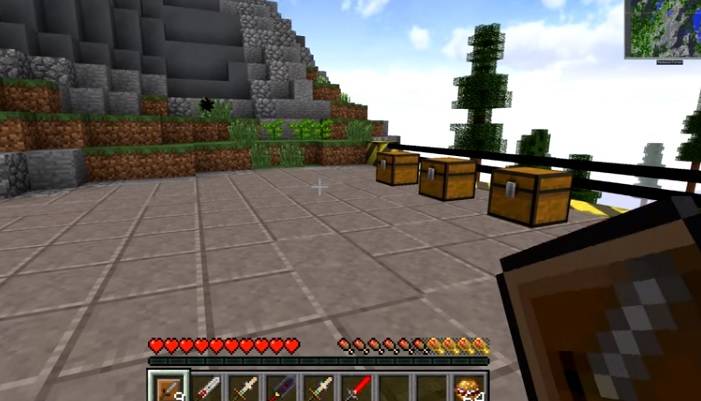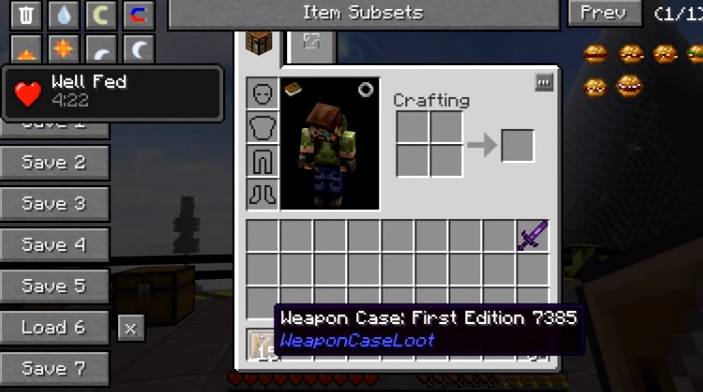 Most Noteworthy thing is that we are fully determined to provide extremely safe environment and put our full energy in it. We also know the problems of the community because they are eagerly searching for the latest releases. But we have to make one thing clear right here that the content will only be available right after release. There is no way that a user can get the mod before the release unless its fake. So we want to inform that please be patient for the official release in order to get the amazing experience of the Minecraft. We hope you will have a brilliant time playing Minecraft.