Useful Nullifiers Mod 1.10.2 Minecraft Download
Advertisement
Useful Nullifiers Mod 1.10.2 for Minecraft. Firstly it is a custom modification which contain three items and 3 blocks. Also the function of this tool is to remove the items which have fluids and energy. In addition to that there is portable items nullify and portable fluid nullify. Furthermore there is portable overflow nullify which works with the above mentioned one.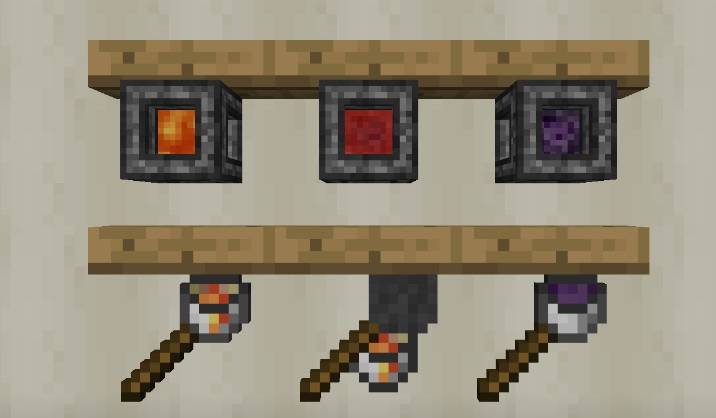 Most Noteworthy part of the fluid nullify is it works with water buckets and other buckets as well. Moreover there is more to come in the upcoming version because this modification is relatively new. Hence you have to wait for the more advancements and let us know what you think about this as well.
Useful Nullifiers Mod 1.10.2 Download:
For Minecraft 1.10.2
Release Date:
30th September, 2016
Version
1.2.1
File Size:
85.66 KB
Supported version:
Minecraft 1.10.2
Author:
 Bartz24
Download (Direct): 

Download  (Dev):

Useful-Nullifiers-Mod.jar        
Useful Nullifiers Mod Installation Guide
The installation of mods are really simple and usually the same for many mods.
Whenever you are thinking of changes in the Minecraft then please keep one copy of the original folder.
You will be needing Minecraft Forge API for nearly every mod.
Get the mod file from above.
Locate the .minecraft folder and open mods folder in it.
Paste all the downloaded files in mods folder.
This will do really nicely and you can check working of mods by launching Minecraft.
So have fun and enjoy playing Minecraft.
Most Noteworthy thing is that we are fully determined to provide extremely safe environment and put our full energy in it. We also know the problems of the community because they are eagerly searching for the latest releases. But we have to make one thing clear right here that the content will only be available right after release. There is no way that a user can get the mod before the release unless its fake. So we want to inform that please be patient for the official release in order to get the amazing experience of the Minecraft. We hope you will have a brilliant time playing Minecraft.