The Dropper 2 Map 1.9/1.9.1/1.8.9 – Minecraftyard
Advertisement
The Dropper 2 Map 1.9/1.9.1/1.8.9  by Bigre for Minecraft. Are you searching for a extremely fascinating survival map which can be played both single and multi players with exciting different levels in it. This map contains all of the fun factor which you were looking for since ages. It compliments the skill and method to work in a parallel direction in order to become victorious.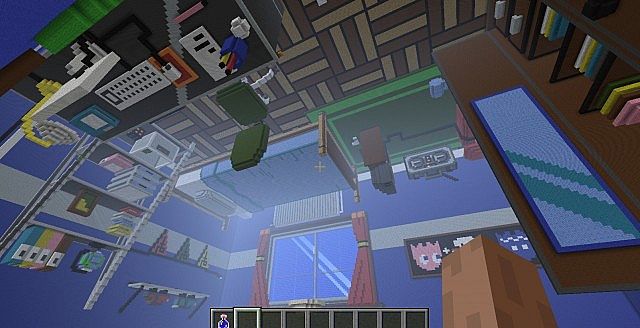 Its a high level adventure journey which showcase sixteen levels which are quite tough as well. It permits free falling from the top and and demands the player to stay in the survival mode during that. It will hold a limit to break a block during those fall which make it extremely hard to survive. So have fun checking it out.
The Dropper 2 Map 1.9/1.9.1/1.8.9 
For Minecraft 1.8
We are very strict related to the content we provide. We do not appreciate the fake or broken links and our team work really hard to check each and every tool with latest antivirus and malware bytes tool to prevent the suspicious content. If you have any suggestion then please let us know through comment section.
Source: here