Simple Teleporters Mod 1.12/1.11.2/1.10.2/1.9.4 – Teleporting Made Easy
Advertisement
Simple Teleporters Mod 1.12/1.11.2/1.10.2/1.9.4 is a custom modification which helps a player to travel long distances in few moments. The modification is similar to all the other teleportation tools but its quite simple one. It allow a player to have different destination points which can save a lot of time which can be consumed in travelling.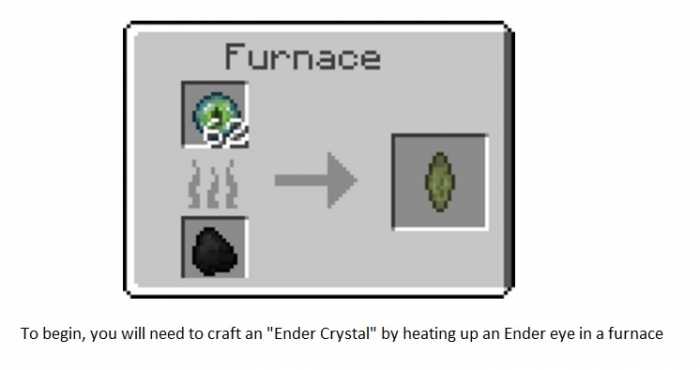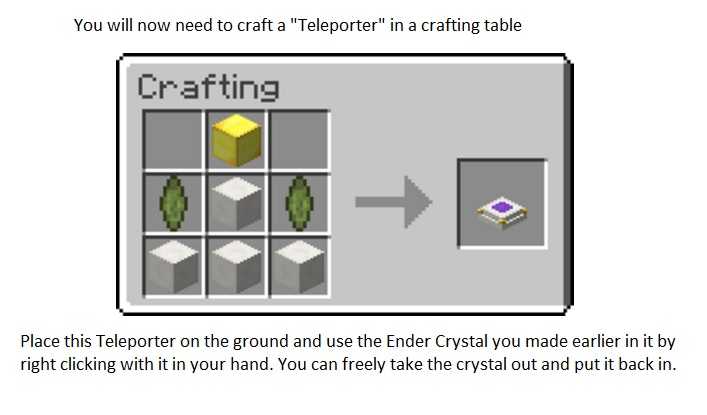 So basically there are two points which are needed one is source and other is destination. Whenever you are pointing the spots make sure that you are not in some other terrain because it won't work over there. The recipes are quite simple to craft and below you can check the crafting guide as well.
Simple Teleporters Mod 1.12/1.11.2/1.10.2/1.9.4 Download
For Minecraft 1.12
Release Date:
18th June, 2017
Version
2.1.3
File Size:
51.00 KB
Supported version:
Minecraft 1.12
Author:
 Lemon
Download  (Direct): 

Download  (Curse): 

Lemon's Simple-Teleporters Mod.jar 
For Minecraft 1.11.2
For Minecraft 1.10.2
For Minecraft 1.9.4 
For Minecraft 1.9 
For Minecraft 1.8.9
How to install Simple Teleporters Mod 1.12/1.11.2/1.10.2/1.9.4:
Every mod requries Minecraft Forge API installed beforehand. Forge creates a new profile in Minecraft launcher and enables 3rd party modification without breaking core files of the game. So, download Forge API latest build for your game version. It comes with installer, just run it and start game to complete installation.
Now download the mod file using the link present in the page. It must be supporting your currrent game version.
Start Minecraft, click "Edit profile" and then click "Open Game Dir"
Open the "mods" folder (it gets automatically created when you run the game using Forge).
Drag and Drop the mod file into the mods folder.
Start Minecraft, select Forge profile from Drop-down menu and run the game.
Forge will take time to configure and then start your game with the mods.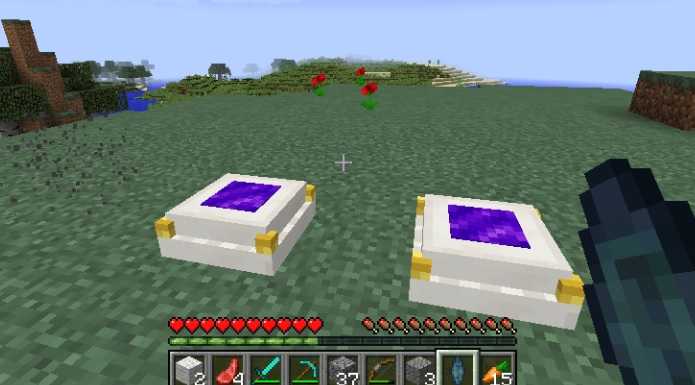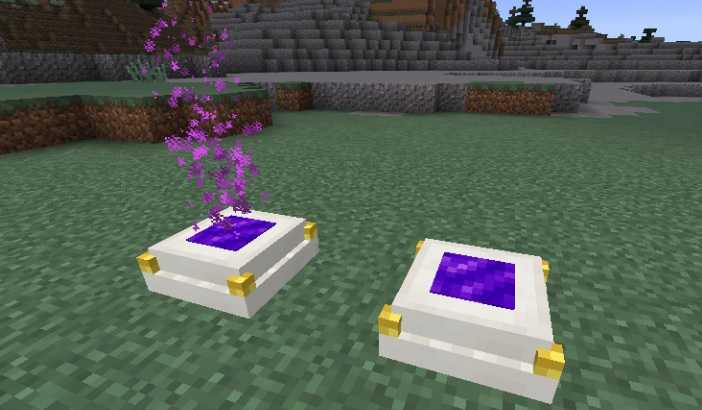 We are fully determined to provide extremely safe environment and put our full energy in it. We also know the problems of the community because they are eagerly searching for the latest releases. But we have to make one thing clear right here that the content will only be available right after release. There is no way that a user can get the mod before the release unless its fake. So we want to inform that please be patient for the official release in order to get the amazing experience of the Minecraft. We hope you will have a brilliant time playing Minecraft.