Simple Corn Mod 1.11.2/1.10.2/1.9.4 Download
Advertisement
Simple Corn Mod for Minecraft 1.11.2/1.10.2 for Minecraft. First of all is a simple modification which is focused on improving the vanilla Minecraft experience. Initially it provide corn which can be use as a source of energy and food. Secondly it has an amazing ability to provide crafting several things through it. Moreover there are kernels, roasted corns, chicken corn chowder and corn chowder are available.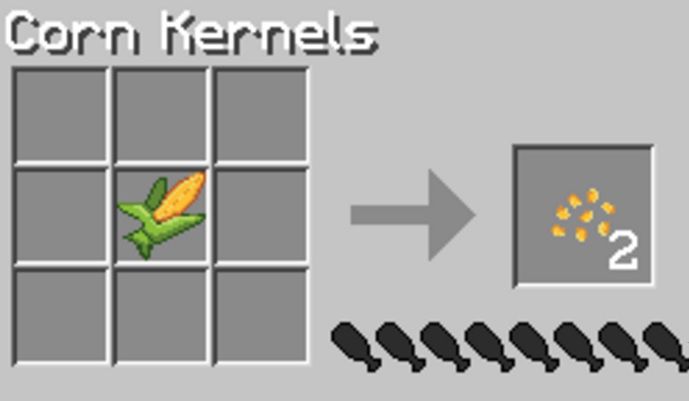 Furthermore there are some crafting recipes which can be seen above and below in the images. Additionally it is relatively new creation so there is a faintest chance that you will see some errors and bugs. In addition to that don't worry they will be fixed in the upcoming updates. Have fun and keep coming here.
Simple Corn Mod 1.11.2/1.10.2/1.9.4 Download
For Minecraft 1.11.2
Release Date:
29th March, 2017
Version
2.1.5
File Size:
69.05 KB
Supported version:
Minecraft 1.11.2
Author:
cleverpanda714
Download (Full – Direct): 

Download (Developer):

Simple-Corn-Mod.jar
Updated Summary
| Name | Size | Release | Version |  Status |
| --- | --- | --- | --- | --- |
|  Simple-Corn-2.1.5 |  69.05 |  29 March, 17 | 1.11.2 | Released |
|  Simple-Corn-2.1.5 |  73.43 | 29 March, 17 | 1.10.2 | Released |
|  Simple-Corn-1.1 |  55.23 |  19 July, 16 | 1.9.4 | Released |
|  Simple-Corn-Mod |  N/A | N/A | 1.8.9 | N/A |
|  Simple-Corn-Mod |  N/A |  N/A | 1.7.10 | N/A |
Installation Guide of Simple Corn Mod:
To get the mod working first you need to install Minecraft Forge, make sure it matches your game version.
Tip: Forge is an API that lets you run multiple minecraft mods simultaneously without compatibility issues
After installing Forge, download and save the mod .jar file to your computer.
Now you need to open Minecraft installation directory.
To do that, Open Minecraft launcher, click "Edit profile" and then click "open game dir" from the bottom.
Now open "mods" folder, if you don't find it, create one.
Drop the mod JAR file into the mods directory. Do not try to extract or unzip it.
Launch Minecraft using Forge profile. The installation will automatially continue.
Enjoy.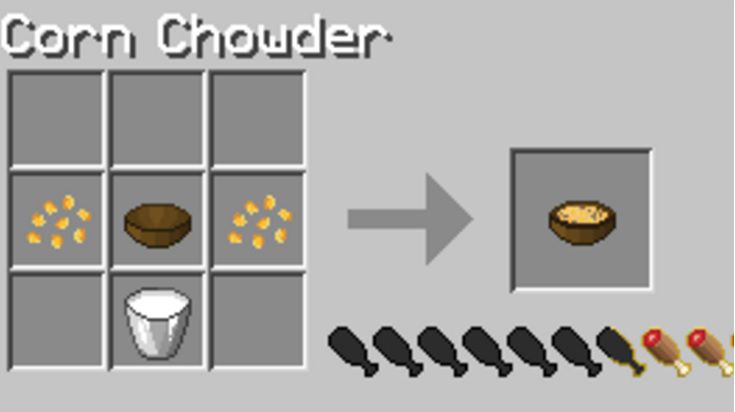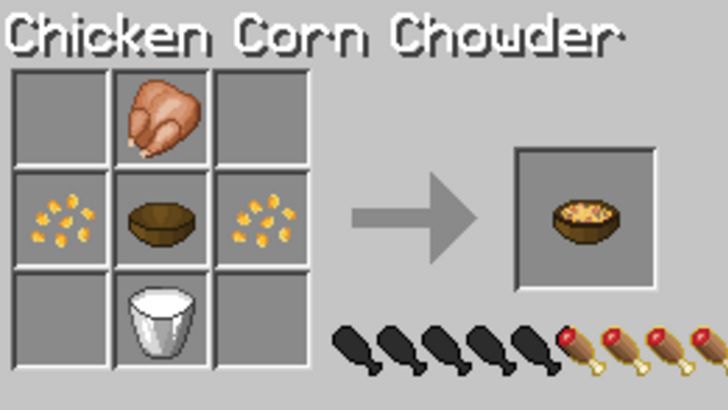 We do not believe in disguising the players through improper information. Additionally we do not provide any fake or broken links because we know the implications of this act in the future. Thus, we require some assistance from the community to improve our quality. We seek some guidance and suggestion through comment section to better the quality of the users.