Packing Tape Mod 1.11/1.10.2 for Minecraft
Advertisement
Packing Tape Mod 1.11/1.10.2 for Minecraft. There are several modifications which help a great deal in the game. But there are some tools which create a significant impact. Packing Tape mod is one of them because it will add one item called Packing Tape. In addition to that its will help a great deal in transportation different things. You can apply packing tape to any chest and then break it into inventory. After that transfer it to another location.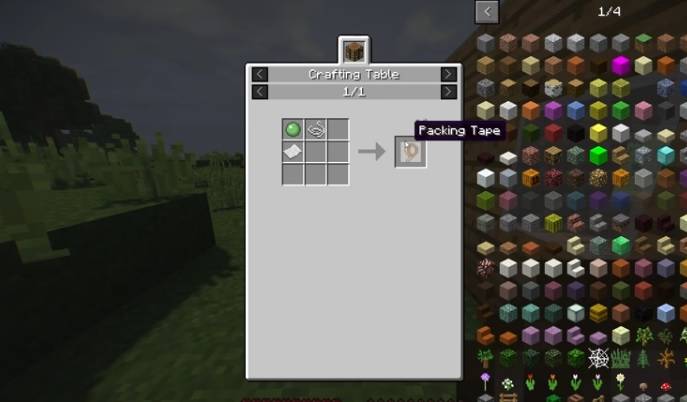 Additionally there are some features which needs a complete guide as well. In conclusion we will recommend you to have a glimpse of it and tell us how was your experience. Have fun and keep playing Minecraft.
How to Use Packing Tape Mod
Craft the tape with string, paper and slime balls in any crafting grid (shapeless).
Right-click with the tape on a block with TileEntity (chests, machines, …) to pack.
Harvest the box to carry it around, and place it in its target location.
Right-click on a packed block to unpack.
Note: Sneaking while placing the block will disable the rotation system while unboxing!
Packing Tape Mod 1.11/1.10.2 Minecraft Download:
For Minecraft 1.11 Released
Release Date:
21st November 2016
Version
 0.6.1
File Size:
50.88 KB
Supported version:
Minecraft 1.11
Author:
gigaherz
Download (Direct): 

Download (Curse):

Packing-Tape-Mod.jar
For Minecraft 1.10.2 Released
| | |
| --- | --- |
| Release Date: | 21st November 2016 |
| Version |  0.6.1 |
| File Size: | 50.88 KB |
| Supported version: | Minecraft 1.10.2 |
| Author: | gigaherz |
| Download (Direct):  | Packing-Tape-Mod.jar |
How to install Packing Tape Mod:
Every mod requires Minecraft Forge API installed beforehand. Forge creates a new profile in Minecraft launcher and enables 3rd party modification without breaking core files of the game. So, download Forge API latest build for your game version. It comes with installer, just run it and start game to complete installation.
Now download the mod file using the link present in the page. It must be supporting your current game version.
Start Minecraft, click "Edit profile" and then click "Open Game Dir"
Open the "mods" folder (it gets automatically created when you run the game using Forge).
Drag and Drop the mod file into the mods folder.
Start Minecraft, select Forge profile from Drop-down menu and run the game.
Forge will take time to configure and then start your game with the mods.
Packing Tape Mod ScreenShots: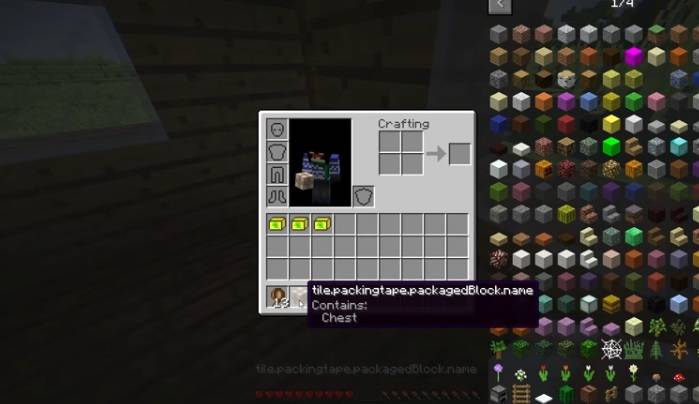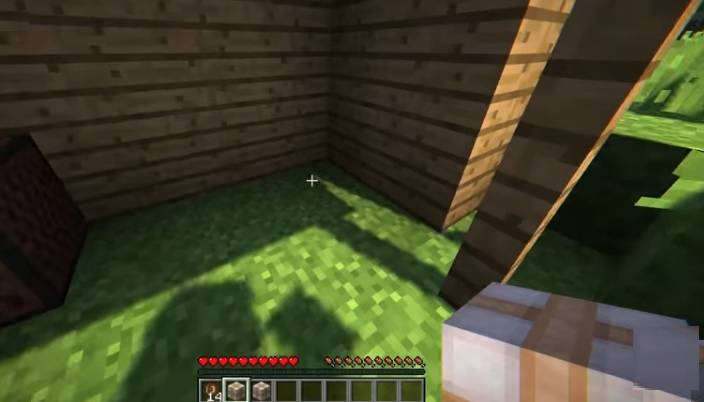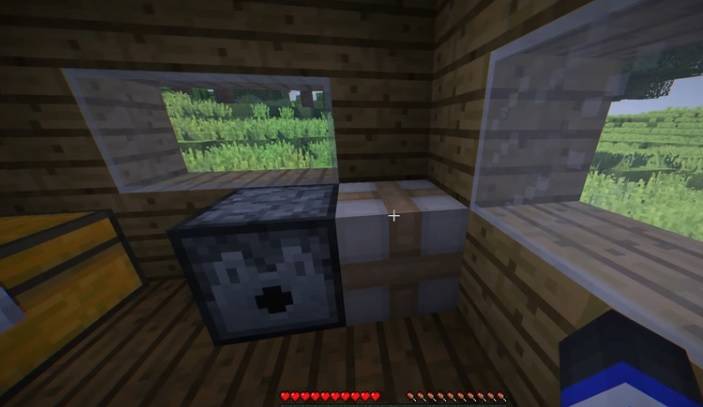 We appeal to the community that if you find anything malicious in the links then please inform us. Because the links are not hosted by us. They are provided by the developers themselves. We will take strict action if we find any conent illegal in those links. Therefore it is really important for the fans to keep their desired data away from suspicious activities. It would be really nice if you co-operate in this regard and we hope you will comeback right here to support the legit content.