Exchangers Mod for Minecraft
Advertisement
Exchangers Mod for Minecraft. Firstly this modification has some really interesting features and it will do justice to its name as well. Secondly it will provide an option to exchange blocks instead of destroying them. Furthermore it is inspired by one of the masterpiece Endertech which is unfortunately discontinued long while ago.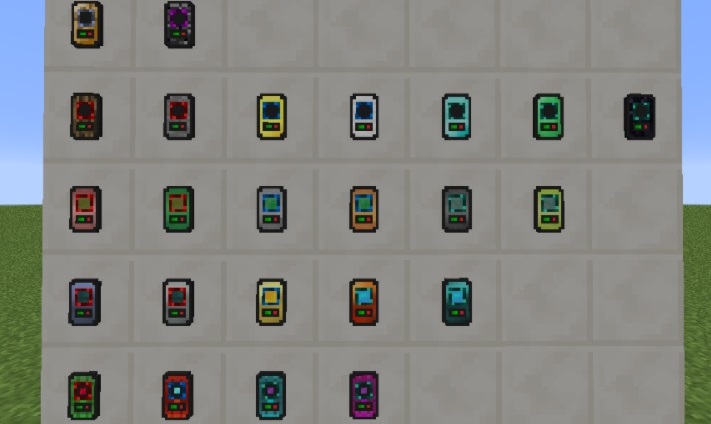 In addition to that there are several vanilla exchange options. Moreover these options are solely dependent on Wood, Stone, gold, Iron, Diamond, Emerald and Obsidian.
Exchangers Mod Install Details
Install Forge API, it already comes in a installer. Make sure you run Minecraft after that.
Now access mods folder of Minecraft
On Mac, open"Go to Folder."
Type "~/Library/Application Support/minecraft" and then click "Go."
For PC:
Press WindowsKey+R, type %appdata%/.minecraft and hit Enter.
Download the mod for your Minecraft version and copy it to the mods folder you just accessed.
Start Minecraft launcher, select Forge API profile and click "Play".



Exchangers Mod for Minecraft
For Minecraft 1.12.2
| | |
| --- | --- |
| Release Date: | 4th March, 2018 |
| Version | 2.7.1 |
| File Size: | 255.82 KB |
| Supported version: | Minecraft 1.12.2 |
| Author: | Jacky1356400 |
| Download (Direct):  | Exch-angrs.jar |
Updated Summary
Features of Exchangers Mod 
8 different vanilla exchanger variants (Wood, Stone, Gold, Iron, Diamond, Emerald and Obsidian)
2 different special exchanger variants (Tuberous and Creative)
6 different Ender IO exchanger variants available for 1.10.2 (Conductive Iron, Pulsating Iron, Electrical Steel,
Energetic, Dark Steel and Vibrant)
5 different Thermal Expansion exchanger variants available for 1.10.2 / 1.11.2 / 1.12 (Leadstone, Hardened, Reinforced, Signalum and Resonant)
4 different Mekanism exchanger variants available for 1.10.2 / 1.11.2 (Basic, Advanced, Elite and Ultimate)
Configurable durability / RF capacity for all exchangers (except the special variants)
Configurable RF usage per block for all RF-based exchangers
Regular Exchangers can exchange up to a 15×15 area, depending on the tier. Creative Exchanger can exchange up to 25×25 area
Progressive recipes config option, enabled by default as to keep the balance
Indicators for exchanger area and amount of selected blocks in inventory
The mods are available right here are purely from the developers itself. We always take real good care of the source as well. Its our humble request to please inform the MinecraftYard team, if you find any broken or not working link. We will make sure that its fixed within few hours. Additionally we don't provide fake links or disguise the fans.