Better Advancements Mod for Minecraft 1.12.2
Advertisement
Better Advancements Mod 1.12.2.  Way2muchnoise put upmost efforts to improve the core features in the Minecraft. Similarly if we consider the name of this modification we can easily understand that some advancement is going to happen. But the improvement will occur in both User Interface and User Experience domain.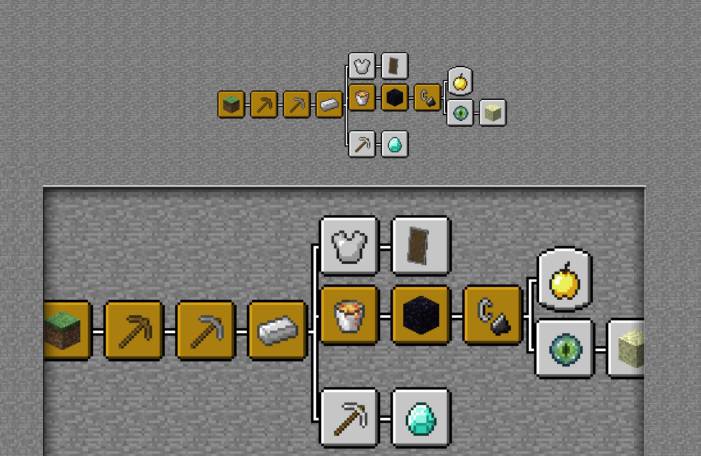 Furthermore, this tool will focus on screen filling UI like some of the icons were very small in the previous better achievements mod. It can also be consider as a successor of Better achievements modification. In addition to that changes in the colors are done along with description boxes are a bit large which provide ease to read the text. Have fun and let us know what you think about this tool.
Better Advancements Mod 1.12.2 Download
For Minecraft 1.12.2
Release Date:
5th May, 2018
Version
0.0.7.42
File Size:
45.09 KB
Supported version:
Minecraft 1.12.2
Author:
Way2muchnoise
Download  (Direct): 

Download  (Curse):

BetterAdvancements.jar
Better Advancements Mod 1.12.2 Install Guide
To get the mod working first you need to install Minecraft Forge, make sure it matches your game version.
Tip: Forge is an API that lets you run multiple minecraft mods simultaneously without compatibility issues
After installing Forge, download and save the mod .jar file to your computer.
Now you need to open Minecraft installation directory.
To do that, Open Minecraft launcher, click "Edit profile" and then click "open game dir" from the bottom.
Now open "mods" folder, if you don't find it, create one.
Drop the mod JAR file into the mods directory. Do not try to extract or unzip it.
Launch Minecraft using Forge profile. The installation will automatially continue.
Enjoy.
The basic thing which a user require is the safe and secure content. We put our upmost effort to keep check and balance, in order to ensure that the mods provided here are 100 percent legit and safe to use. In addition to that we make sure that there is no fake or broken link is distributed. If you have any query related to the content or want to share your precious suggestions then you can use the comment section. It will be a really pleasant experience. Have fun and enjoy playing Minecraft with your favorite mods.